UDSTYR
Discotek Music and Light, har primært specialiseret sig i det "modne" publikum.
Når festen skal være vellykket, er det vigtigt med en DJ der kan spille de
rigtige "hits" for gæsterne, så alle kommer til at more sig og have det sjovt.
Desuden skal udstyret være på højde med resten af festen, derfor med-
bringer vi vores eget professionelle udstyr, som altid indeholder det rigtige lys samt lyd.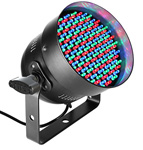 E-mail: info@dml.dk
HUSKER DU?
Billie Jean - Michael Jackson
Into the Groove - Madonna
Don't You Want Me? - Human League
Sweet Dreams (Are Made of This) - Eurythmics
Tainted Love - Soft Cell
Super Freak Part I - Rick James
Beat It - Michael Jackson
Celebration - Kool and The Gang
1999 - Prince
Don't Leave Me This Way - Thelma Houston
Good Times - Chic
Relight My Fire - Dan Hartman

Discotek Music and Light: 100% klasikkerne fra 70er, 80er og 90erne!